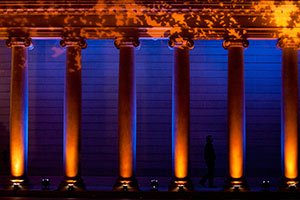 Uplighting
A great place to begin. Uplights can be used to highlight:

These versatile fixtures can "paint" a drab room in any color you like, and help transform the space into your special vision.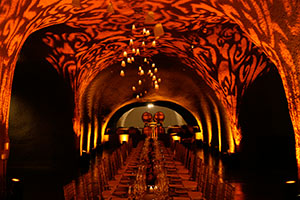 Pattern Washes
These can be dramatic or subtle, and the options for shapes and colors are limited only by your imagination.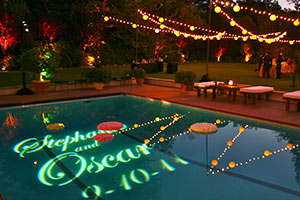 Custom Monograms
Make your event even more personal and special. We can create a design just for you!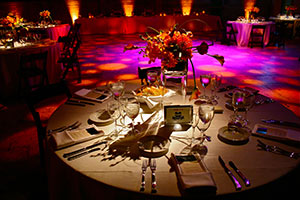 Table Washing
Projecting a soft wash of light to a bar, buffet, or cake table adds a touch of elegance and warmth.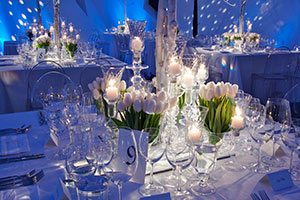 Pin Spotting
Make your floral designs "pop" by adding a specific highlighting beam to each bouquet.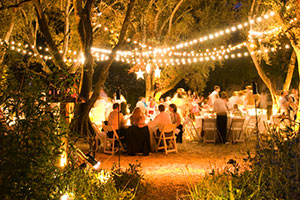 Clear Globe String Lights
For fantastic looking indoors or outdoors. Use these decorative and functional fixtures to add tasteful ambiance to your event.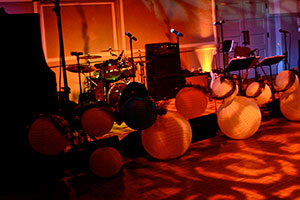 Sounds Systems
We provide many popular AV services, including DJ setups, wireless microphone systems, and projector rentals.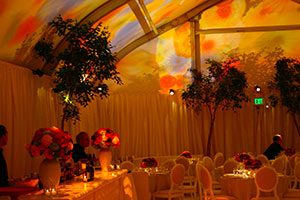 Backdrops
Take your event to the next level with beautiful silk drape backdrops.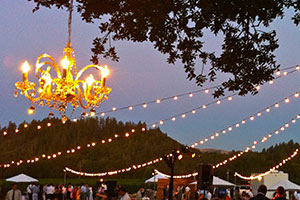 Crystal Chandelier
Our crystal chandeliers add a touch of elegance and warmth indoors or out.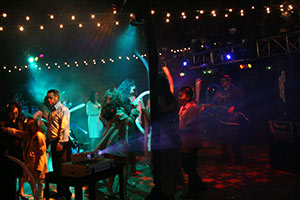 Moving Light Systems
Add drama and excitement with our fantastic moving light systems.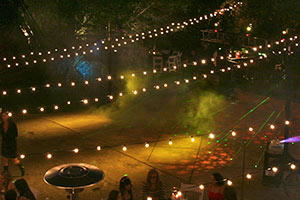 Fog & Snow Machines
Create the perfect ambiance with fog and snow machines.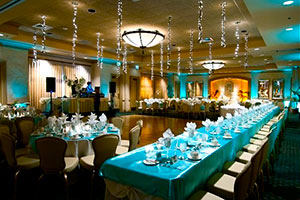 Wireless LED
No cords and quick setups are just two of the many great features of our new wireless inventory.